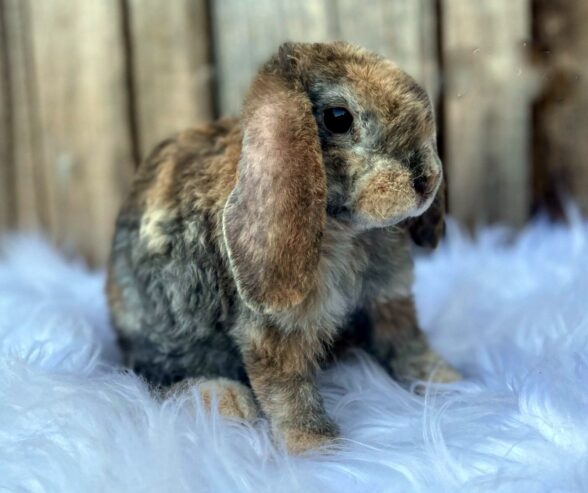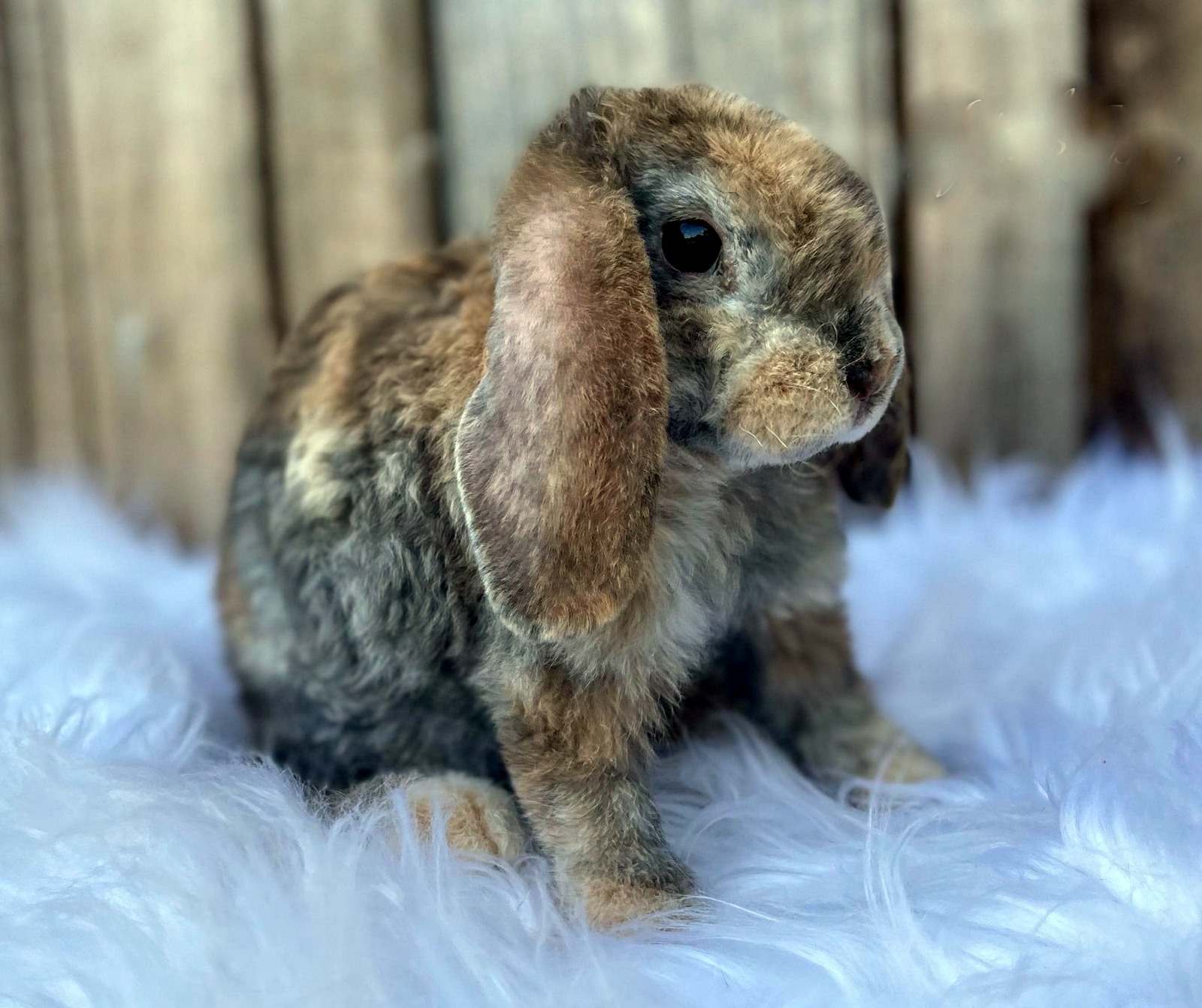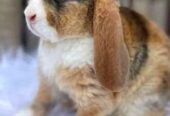 We have Mini Plush Lops!!
Welcome to Mini Plush Lop Rabbitry of New Jersey. The perfect pet for working families and families with children! Our High Quality, American Purebred Bunnies are considered Hypoallergenic, they only shed 2 times a year. Of course check with your allergist before purchasing ANY pet!
We will be breeding in for bunny pick-up for 2023 and Beyond. If you are interested in getting onto our Reserved waiting list, please go to our website and follow the directions. There is a $150 fee to join the list which is applied to the purchase price of your bunny. The full price of the bunnies, depends upon fur colors, eye colors, etc. First on the List, Gets to choose the first bunny available, etc.
We are Proud members of the "American Rabbit Breeders Association" AND the "American Holland Lop Club", this breed is a distant relative to the Holland Lop, but has the same or a small size, great lopped ears, but the Fur on the Plushies is Softer, Like Velvet, and shorter. These bunnies can have Blue or Deep Brown eyes that are large and expressive. They are a curious, sweet, bunny with average energy and are Non-Aggressive.
We are a small, Quality, ethical hobby breeder for many years and ONLY breed High Quality, Healthy, American Mini Plush Lops. This breed is meant to live indoors with you. Our bunnies live with us in our home, loved & socialized by all our family members daily so they are used to people as babies. This breed is easy to care for, is friendly, non-biting,very smart, social and playful. They will bond with you and love to be pet and played with. .
Please read through our informative on our Plushie website, Google: Sweetdreamfarm.webs.com, or Mini Plush Lop Rabbitry, NJ
We also sell a FULL LINE of Healthy, Delicious, Freeze Dried and Dried Foods, All kinds of "Bunny Safe" Treats, and Toys for you to get for your sweet little bunny. That website is GoBunnyTreats.com, Go Bunny Treats
If you have any questions feel free to email me at robin.sweetdream@gmail.com or use this site.
The perfect pet for working families!
We are approx. 1 hour from NYC. Pictures, LOADS of Important info. and Organic, Natural, Healthy bunny foods, treats & toys are available on our website.
We are meticulous about cleanliness & health with our bunnies. A clean rabbit is a healthy rabbit.
We ALSO SELL & Ship our products (not bunnies) throughout the USA, HEALTHY BUNNY TREATS, FOODS & TOYS SPECIALLY MADE JUST for BUNNIES, made in the USA. Check out the website – you will love them as much as the bunnies do!
You need to provide a carrier to take the bunny home in (a small animal carrier or a cardboard box with holes in it.
**Your bunny with already be given preventative mite/worm medication before pick up time, and with the purchase of your bunny you will receive from us: a small bag of green pellet starter food, bunny Information pamphlets from the American Rabbit Breeders Assoc. ** Remember, OUR bunnies are handled and Loved several time a day from Birth to insure friendliness & calmness with people. The perfect pet for Indoor life.
PICK-UPS BY APPOINTMENT ONLY – no drive byes allowed
Before your Bunny comes home, we send out a few informative emails to you to help make this process easy and enjoyable. We are here to help!
**** We are not a "BUNNY MILL", and do NOT have a dozen, or dozens or hundreds of bunnies. We do not Breed our Plushies to Holland Lops as other breeders do, this is a PURE, ORIGINAL Line of Plushies created over 20 year ago. So there is no guessing on how the baby bunnies will look when they grow up!!! We ARE a small, loving, family owned hobby rabbitry, to enhance the lives of people with a cuddly, sweet pet.*****