Blanc de Hotots for Sale – find Blanc de Hotot Rabbits for Sale in your area using our classifieds site. Listing of Blanc de Hotot Bunnies for Sale for show and pets. Blanc de Hotot Bunny for Adoption listings are also included within our site search.
If you don't find any local listings below, be sure to check out our Blanc de Hotot Rabbit Breeders page. We also provide a comprehensive Rabbit Breeders Directory with thousands of breeders.
Breed Description:
The Blanc de Hotot is a small to medium-sized breed of domestic rabbit that is known for its striking white coat with distinctive black markings around the eyes, nose, and ears.
One of the most distinctive features of the Blanc de Hotot is its bright white coat, which is thick, soft, and lustrous. The breed has a compact, well-balanced body with a round head, short, upright ears, and a short, smooth coat. The eyes are typically dark and expressive, and the nose is small and slightly upturned.
In terms of personality, the Blanc de Hotot is known to be a friendly, sociable breed that is easy to handle and care for. They are generally good with children and other pets and make excellent companions. They are also intelligent and can be trained to perform various tricks and behaviors.
In terms of care, the Blanc de Hotot is relatively low maintenance. They require regular grooming to keep their coat in good condition, and it is important to provide them with a diet that is high in fiber and low in calories. They also need plenty of exercise and should be provided with plenty of space to hop and play.
Overall, the Blanc de Hotot is a charming and easy-going breed that is well-suited to families and individuals who are looking for a friendly, low-maintenance pet. With their striking appearance and friendly personality, these rabbits make excellent companions for those who are willing to provide them with the care and attention they need.
Blanc de Hotot
2 weeks ago
conradszklarz
Illinois, United States
Selling 6 Blanc de Hotot bunnies. 5 babies and their Mother.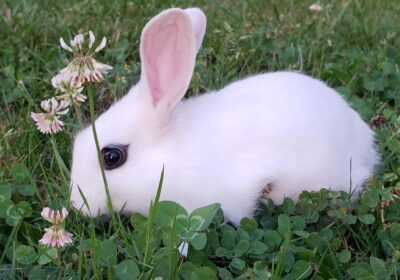 Blanc de Hotot
1 year ago
peacefulpasturespaz
Washington, United States
We have beautiful Blanc De Hotots ready to go! These are a hard to find breed but we love them so we're pricing them at…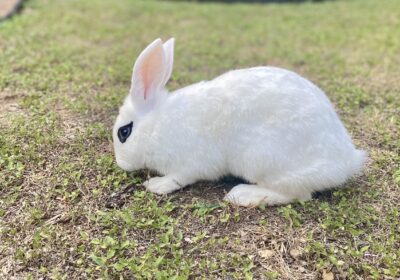 Blanc de Hotot
1 year ago
vacayeverydaywithannie
Texas, United States
This male Blanc de Hotot is now open for reservation. Pedigree; great eye bands. Breed is well suited pet and/or is show ready. DOB 2/28/2022