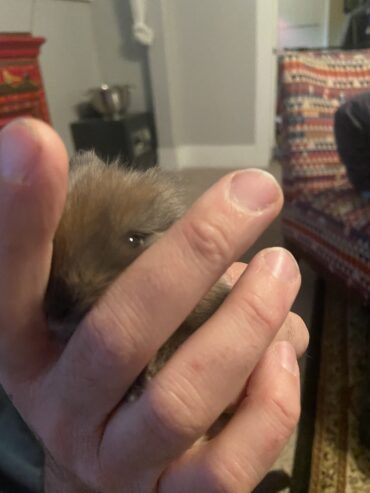 (Before we get on to the show: We have 2 rabbits (regular/lop mix) for adoption! $50 rehoming fee
And 2 lion head (black and grey!) $50 rehoming fee
These sweet babies were rescues from a kill shelter! We love rabbits so we couldn't resist saving them!)
On to the baby buns!
Award winning breed and genetic line, litter of beautiful 1 month old double mane lionhead buns 🥰 (mixed color, double manes!)
mom and dad are both double manes.
$200 for each, they are genetically disposed to be gentle, very friendly, litter box trained and good with people/kids, travel well, hardy and small/miniature. They have been held since birth. Mom is a gorgeous and sturdy female/very good mother (extremely good in the bunny scale). Mom and dad both are from family lined with thick vibrant and soft (easy to brush!) fur and gentle personalities that don't bite and don't startle easily. These are wonderful for emotional support pets and make EXCELLENT Carry with you pets.
we use them for our children's anxiety disorder and they go into stores/travel very well.
call or text with questions!
more photos available on request
our bunnies are always welcome back here if you ever need to rehome them 💖
5127094265