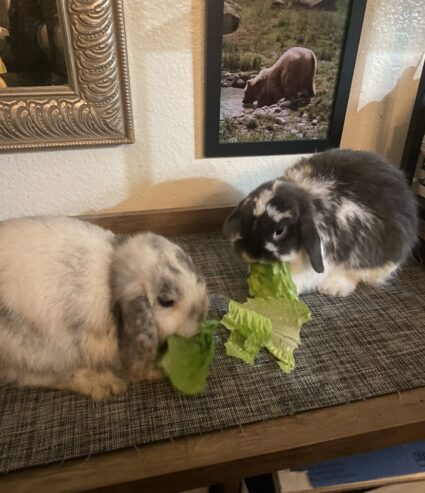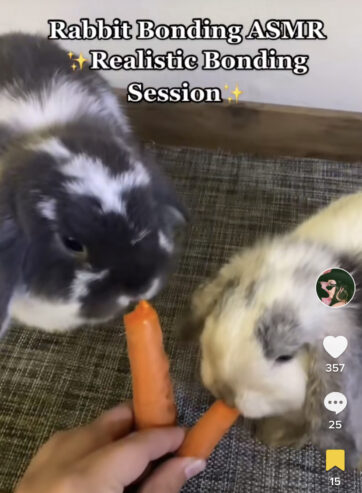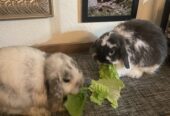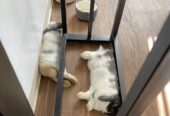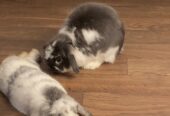 I am re-homing my very spoiled Holland Lops, Kiwi and Snoopy since I am moving. Please read below.  Adoption price is based on their breed, exotics medical care that I have provided for them, and to ensure their new home is knowledgeable in Rabbit care and provides the same or better quality of life that I provided for them.
About the bunnies:
Kiwi: Female,~ 2 years old, 4lbs, dark grey and white, lazy and fat, pretty girl, more independent.
Snoopy: Male, ~1 years old, 4lbs, light grey and white, more active, super affectionate, will run up to you for head scratches.
*BOTH vaccinated against deadly Rabbit Hemorrhagic Disease (RHDV), BOTH fixed (spayed/neutered), BOTH already passed puberty (which is awful).
I have had both since they were babies, I bonded them myself over many months, and they love each other very much. I keep them in a large exercise pen and let them out daily to roam, always indoors with supervision. They love to flop and binky and bask in the sun<3
**Should not be homed in same room with any other pets**
**Must be adopted together**
**Preferrably near San Diego**
Please text me with any questions and for serious inquiries.
(619) 621-8491