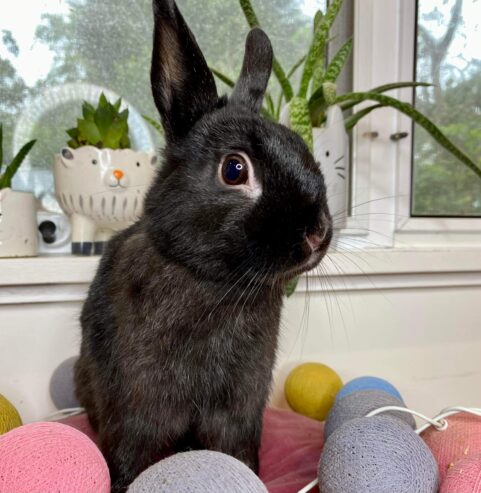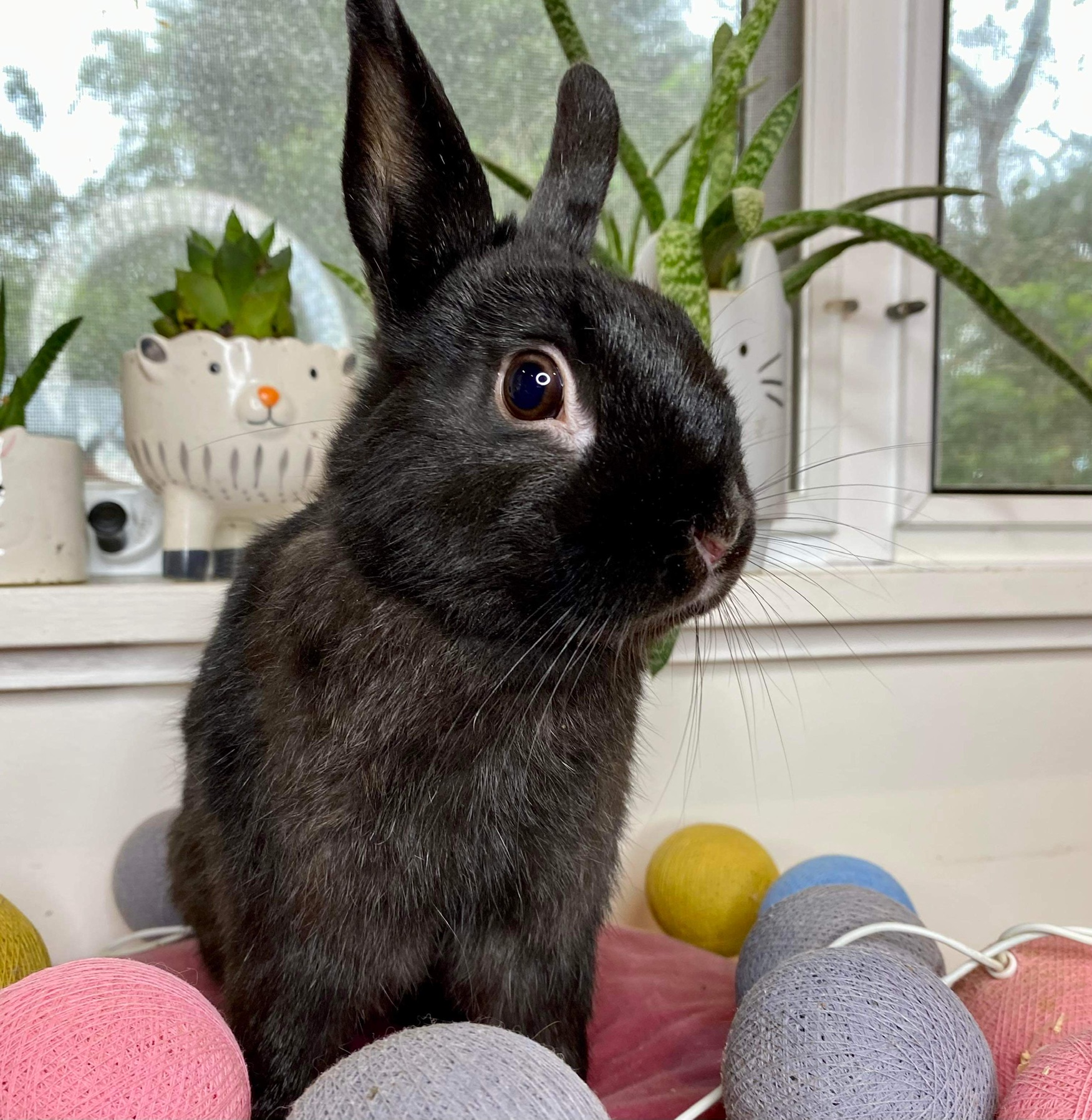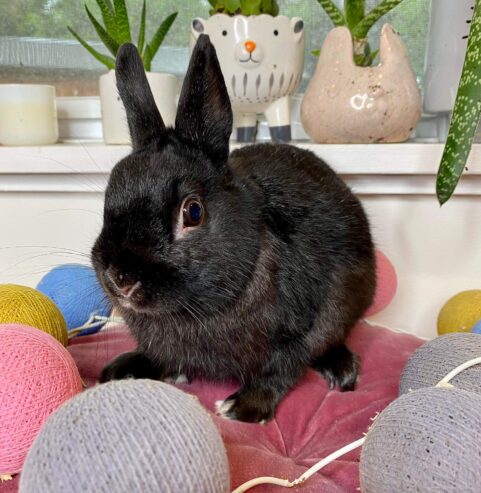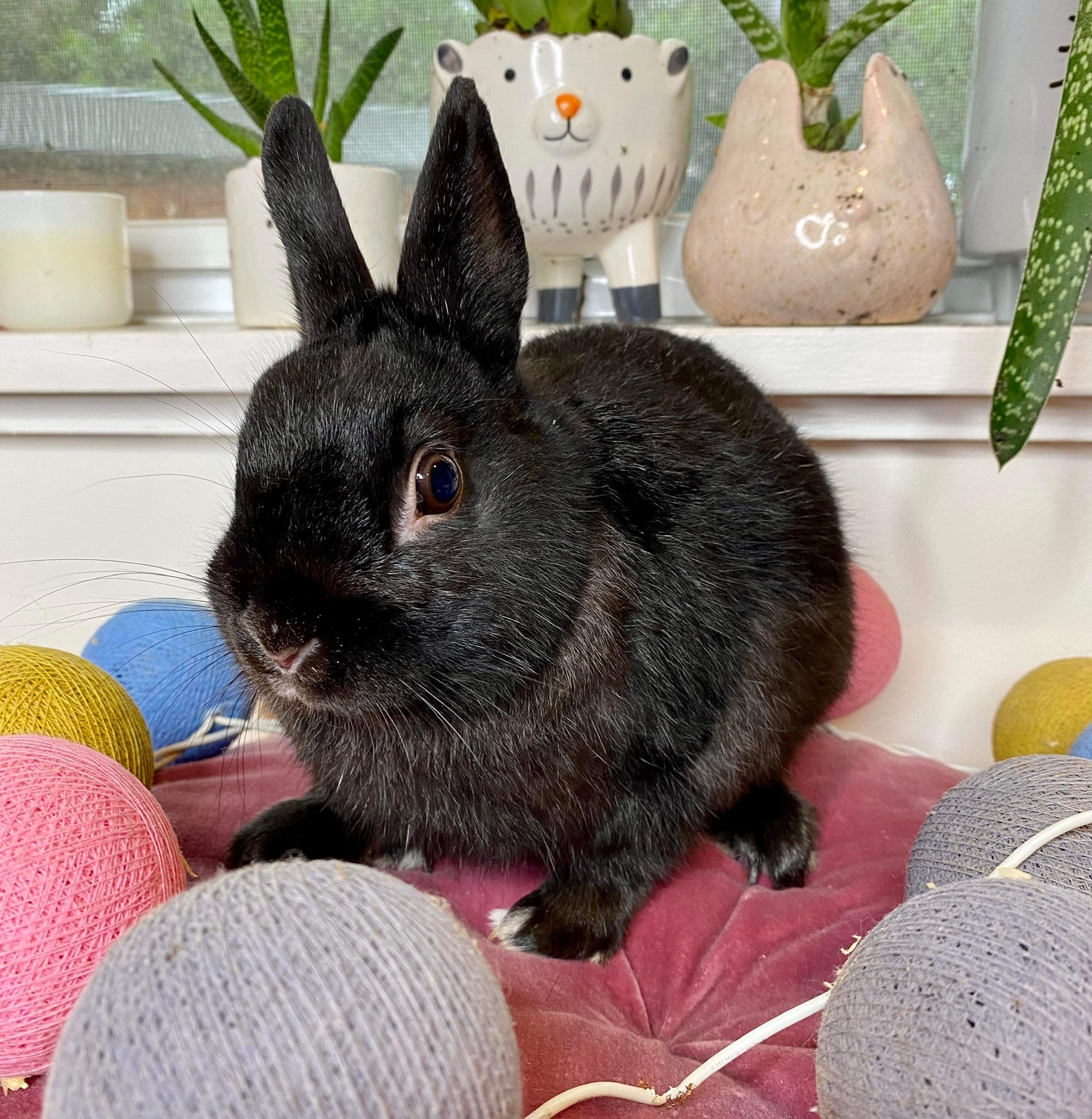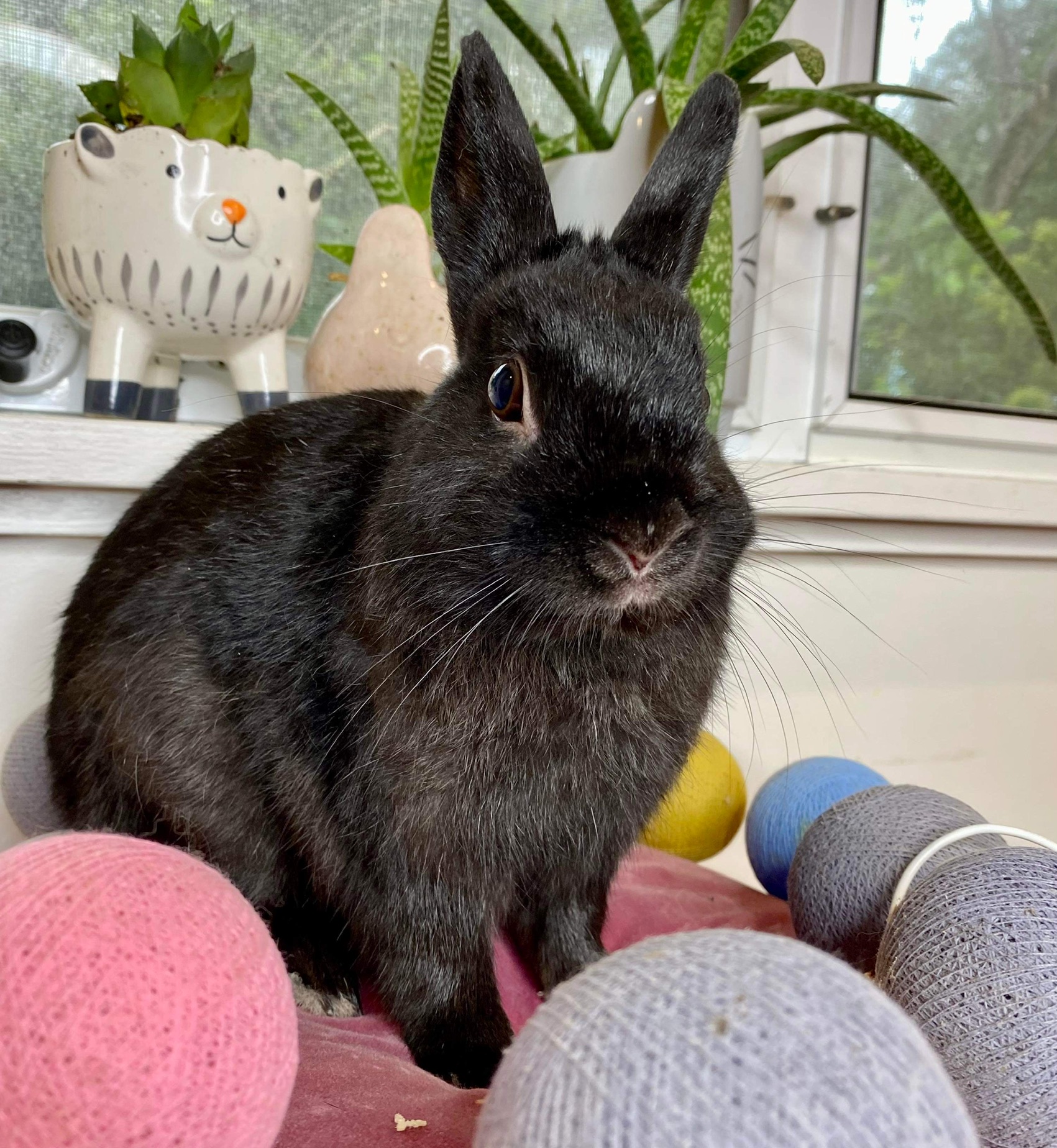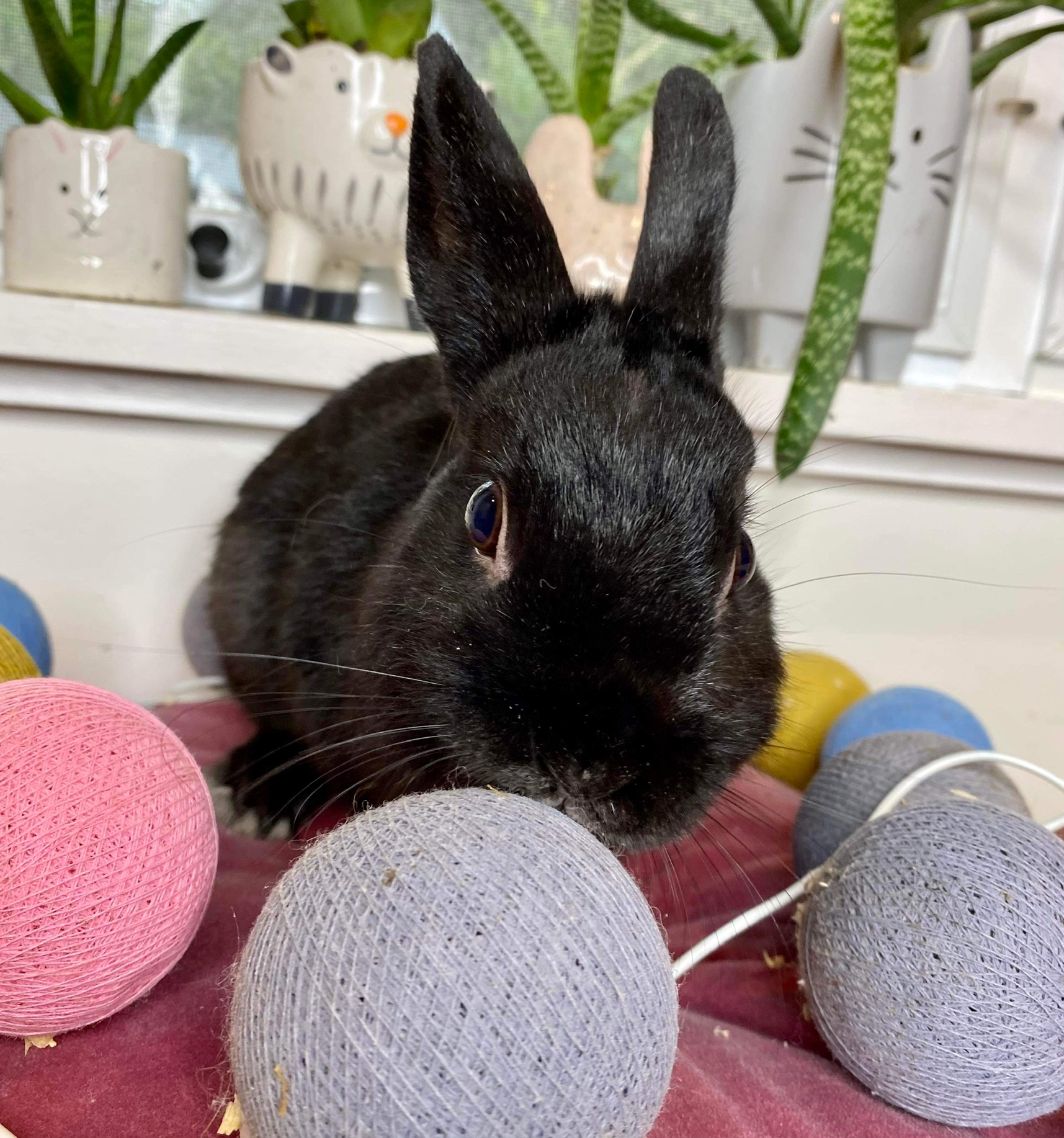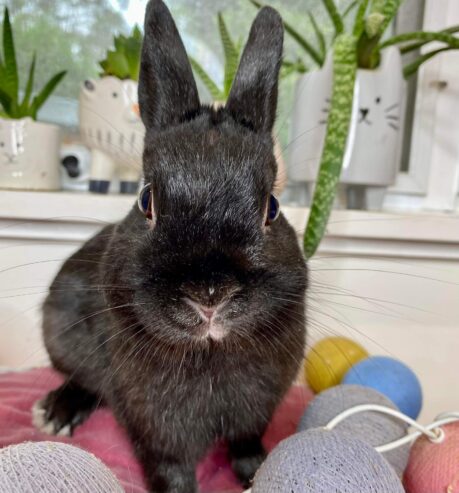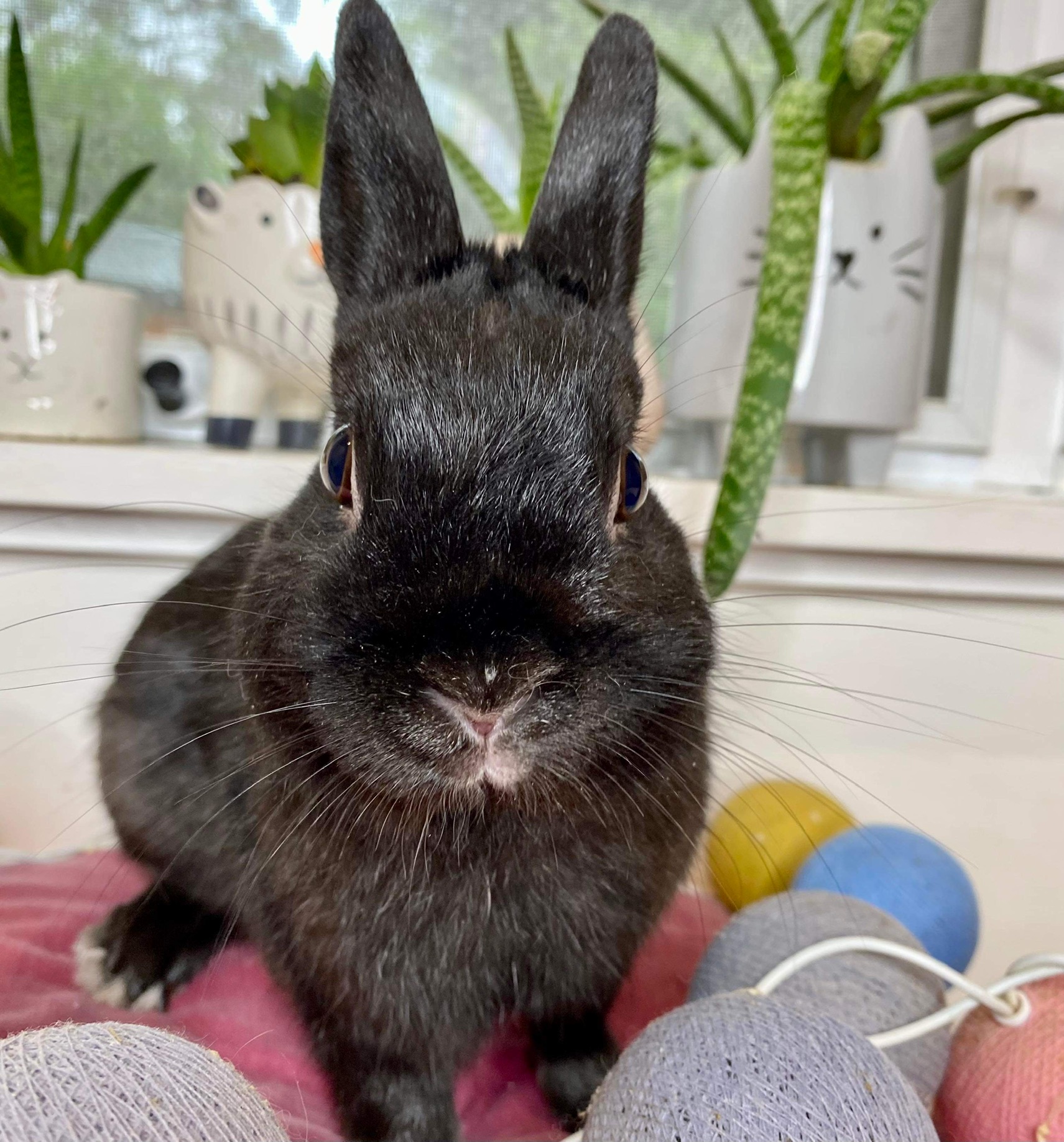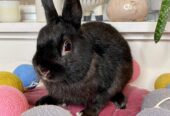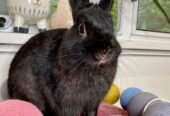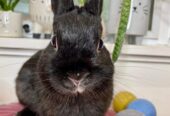 Lovely Nightlife is looking for her forever home.
She is a very shy but friendly bunny who has lots of love and affection to give to her new owner. She can be tentative when it comes to handling but over time she will learn to trust her new family. She would make a great pet for adults or older children. She has reached full size so she won't get any bigger.
She will come treated for mites, lice, mange, fleas and worms. Her nails will be clipped and you will be provided with a small bag of transitional food and care sheet.