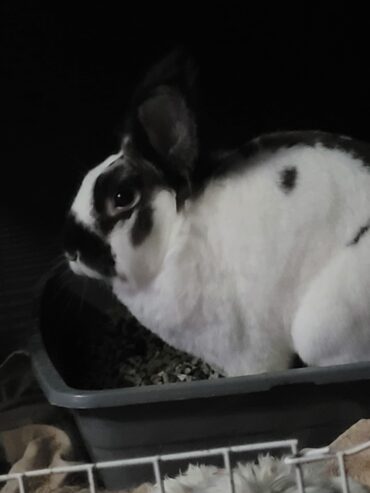 This is our 4 year old bunny, his name is Rin but name him whatever you'd like of course, it's just what he'd respond to at first. We unfortunately are moving and cannot take him with us so we are trying to rehome him.
He's litterbox trained and isn't a destructive boy. He listens when you tell him no and is very well behaved! He loves head and cheek scratches and will lay with you to sleep if you put him on the bed (even though he doesn't quite like being picked up).
He can be picky with food if its a mixed blend and only eat his favorite parts but he's good at eating his pellets and hay. He is not fixed and loves stuffed animals and treats!
Let me know if you have any questions about this good boy!