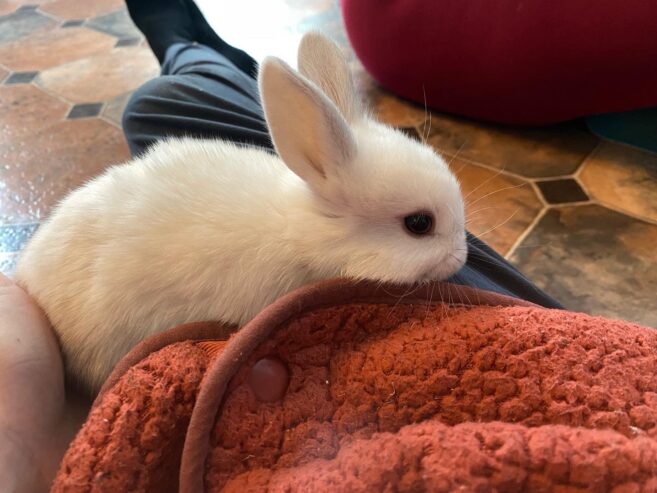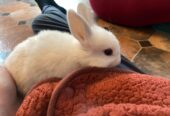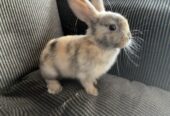 At Berks Bunnies, we raise exceptional bunnies in a loving and caring environment.
Our kits are the babies of a bonded pair of friendly rabbits who are part of our family. We do not force breed or cage our bunnies.
These bunnies will make perfect pets as they are handled and played with daily since birth.
We have two adorable bucks available right now and a litter due any day that will be ready to rehome mid May.