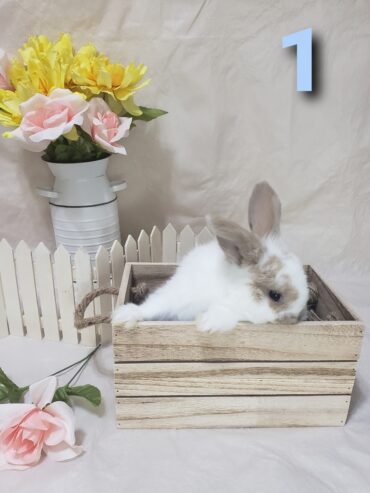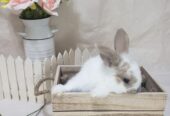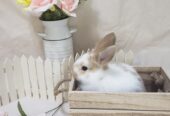 Guilford CT
Netherland dwarf mix
Ready 05/20/2023
Our Netherland dwarf buck pulled the great escape getting out of his enclosure and into the enclosure of one of our young mini lop does, resulting in these little cuties! They should stay pretty small as mom is in the smaller size at just about 4 lbs. and dad is 2.2 lbs. These little ones are so sweet!
Girls have pink numbers, boys have blue. Although I do my best to be as accurate as possible when sexing our bunnies mistakes can happen especially when they are young. Sex is not guaranteed.