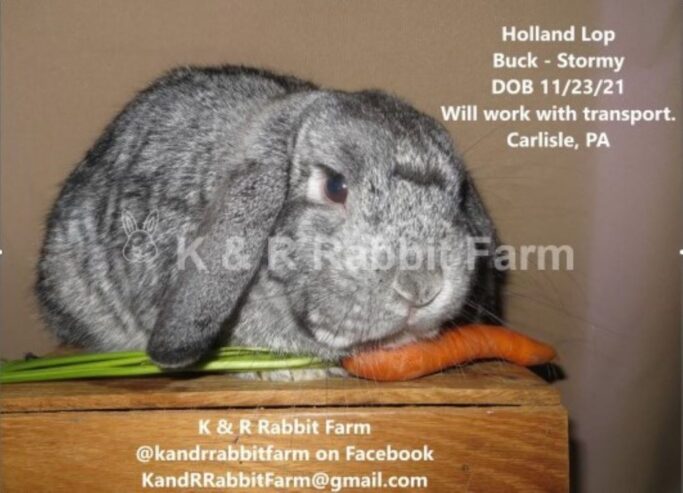 Breed: Holland Lop
Color: Chinchilla
Ear # KRB04
DOB: 11/23/2021
Gender: Buck (Proven)
Weight: 4 lb 12 oz
Name: Stormy
Price with Pedigree $125.00
He would make a nice family pet or an excellent buck for breeding. Our bunnies are snuggled, handled daily, and socialized so they will be pleasant and friendly. The more you handle them, the better they will be.
Starter packet of feed provided. Good homes only. Serious inquiries only. Contact us with questions.
K & R Rabbit Farm
Located in Carlisle, PA 17013
Bunnies, Bunny, Rabbit, Rabbits, Pedigree, 4H, ARBA