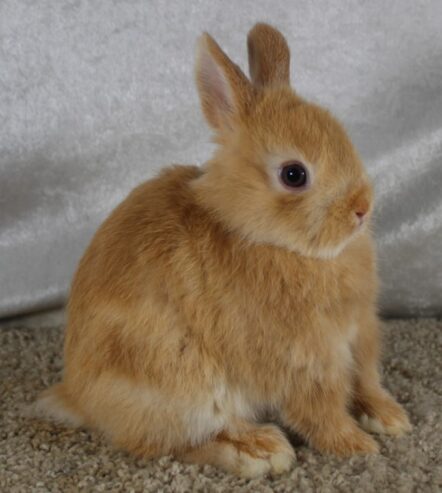 Sold Out
Available is a very cute little Orange Netherland Dwarf Buck named Ditto.  Ditto was born on Dec 8th 2022.  He would make a great pet.  He will be about 2.5-3.0 lbs full grown. He comes with a three-generation pedigree and some transition food (about the size of a sandwich bag).
If you are interested in getting Ditto we accept a $25 deposit (which goes toward the purchase price) to hold him until pick-up. We are a small rabbitry in northeast Indiana (northside of Fort Wayne).
We raise Netherland Dwarf bunnies for show and for companionship.  If you have any questions or would like to see other bunnies we have available please either visit our website at https://autumnridgerabbitry.weebly.com/for-sale.html or give us a call at 260-637-8629.
Thanks
Mary and John