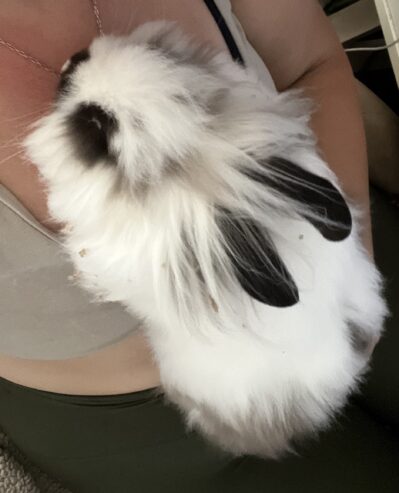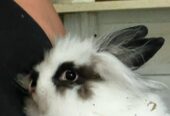 Minxie (Unknown Age)
I recently bought this lovely female rabbit from a pet store that was neglecting her, they had very little information about her or where she came from, and didn't even know her sex. From what I've gathered on my own she is female, and approximately a year old based off of what the store employees said, as well as mixed breed.
She isn't spayed, but she has a good temperament. She can be a little skittish but that I blame on lack of socialization as she was stuck living in a small cage by herself for months with little to no human interaction. According to the store she had another rabbit in her cage with her, but it was purchased. She isn't aggressive in the slightest and has good litterbox habits, as well as very good eating habits.
I will admit that I had very little experience with owning and caring for rabbits, and realized I currently do not have the space in my life to take care of another animal (as much as I'd love to keep her). I cannot stress enough that she is a very sweet rabbit, and it would take no time at all for her to warm up to you. She's very curious and explores any new room I let her free-roam in, and has no issue sitting on your lap (until she gets bored).
I'd like for her to go to a home where her new owner is already experienced in caring for rabbits, so no first-timers like myself please.
Please feel welcome to send me a text at anytime.