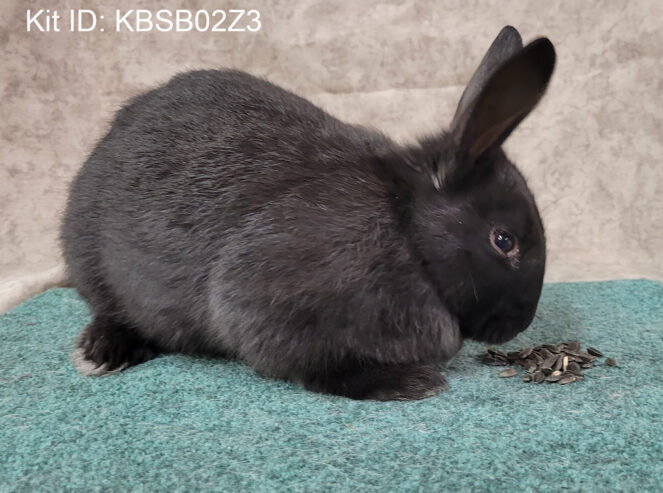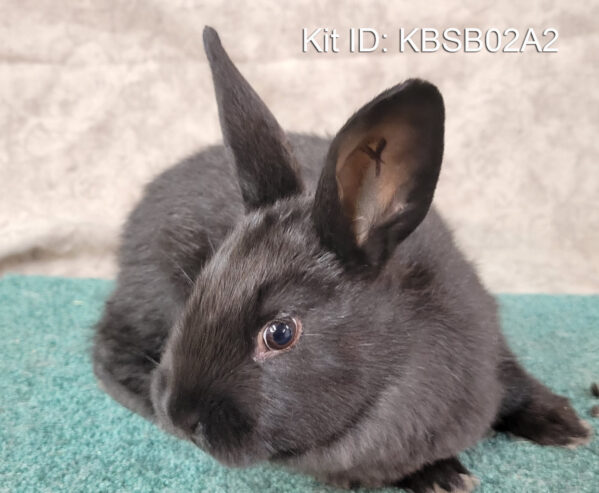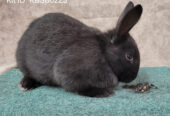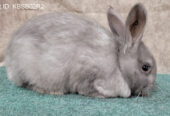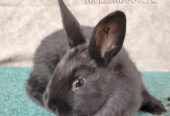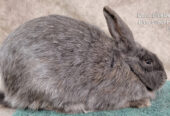 Silver Fox rabbit kits will be ready for new home beginning February 18, 2022, when they turn 8 weeks old. They are all weaned and feeding independently. All have been touched and handled by me since the day they were born, so they are acclimated to interacting with humans. All come with pedigrees. 5 females, 2 males. They will be available for adoption through March 18, 2022. If needed, a non-refundable deposit of $15 per rabbit will hold your choice of rabbit(s) for two weeks while you prepare to bring your rabbit(s) home.
EFFORTS TO REVIVE THIS RARE BREED:
The Silver Fox rabbit breed was almost extinct before people realized the breed needed help if it was going to survive and make a comeback as a viable show, meat, pelt and pet rabbit. You can help us bring back the breed. If you are not interested in breeding Silver Foxes, then please consider adopting a single kit. Or, if you'd like to get involved with helping consider, a duo (1 male, 1 female) or trio (1 male, 2 females) and begin your own breeding program. If needed, we are happy to mentor you on your new venture!
BREED HISTORY:
The Silver Fox rabbit breed was developed in Canton, Ohio in the early 1900s and was first recognized as a breed in and of itself by the American Rabbit Breeder's Association (ARBA) in 1925. Raised primarily for their meat and fur, interest in the breed began to wane as demand for their fur decreased. You can learn more about the breed by simply conducting a web search.
BREED USEFULNESS:
Due to their docile nature, some people keep Silver Foxes as pets; they are also quite useful as a wholesome, clean source of meat for your family and the pelt of the adult Silver Fox remains as beautiful as ever. The kits shown are currently too young to show their silvering but will silver out as they age. I've included photos of their mom and dad (dam BlueBelle and sire Sampson), so you can see the expected silvering at maturity.